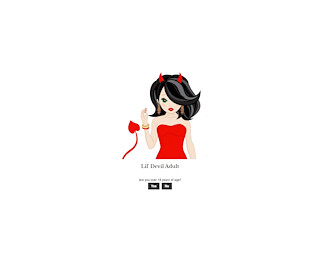 Welcome to the online home of Lil Devil. If you're shopping for adult sex toys in Saskatoon, you're going to find all kinds of things to delight and amuse. Everything you can buy in our brick and mortar stores may be viewed from this website. Bookmark us and come back often!

Before you browse our site of adult sex toys in Saskatoon, please get any notion that adult amusements are only for perverts right out of your mind. Humans are sexual creatures and sex toys can be part of a totally healthy adult sexual relationship. Adult sex toys in Saskatoon come in a remarkable range of styles, designs and prices. There are toys designed for women and toys for men only. Here at Lil Devil we are pleased to present an astonishing array of the most delightful adult toys anywhere. Whether you are a single man looking for a Fleshlight and a couple of good XXX movies or a woman too shy to walk into a brick-and-mortar adult sex shop, Lil Devil has got what you're hoping to find.

If you're searching for adult sex toys in Saskatoon, you're going to love shopping here. Brick and mortar adult toy stores are not for everyone. We understand this. That's why Lil Devil now sells all our usual goodies right here on this website. Don't be shy about asking us anything you want to know about any of our adult sex toys in Saskatoon. As long as you're of legal age, we'd be happy to answer any question you might have regarding vibrators, dildos, Fleshlights, adult movies, sexy lingerie, erotic edibles, massage oils and toy-safe lubricants. Bookmark our homepage and please check back often. Share this site with your special someone and shop together for treats to enhance your erotic love life.
Lil' Devil
306-665-9999
4 – 1620 Idylwyld Dr. Saskatoon S7L 6W6
View Larger Map
Related Posts
Contact Us
# 4 1620 Idylwyld Dr.
Saskatoon, SK S7L 6W6
Phone: 306-665-9999
Hours:
Monday - Saturday 10am - 12am
Sunday 12pm - 10pm
3101B 51 Ave. Loydminster,Sask.
Phone: 780-875-6994
Hours:
Monday to Saturday 10am - 10pm
Sunday 12pm - 5pm